A patient teased me last week because I have a picture of Bones on my desk.
"You see him every day …you work together …and you still have his photo on display?  That's cute!"
I explained that another patient took the snapshot a few weeks ago to demonstrate a gadget that takes a cameraphone pic and allows you to print it as a Polaroid.  I liked the photo and decided, on a whim, to frame it.
However, I admit that I was already thinking of bringing another photo in from home.  Because even though, yes, we spend most of our time together?  Here's the deal.
The fact that we ended up together still amazes me.  It was by no means a sure thing, and we've spent more of our relationship several states apart than we have the same room.  On a regular basis, I still pause, look at him, and say, "Hey.  You're my husband."  I never thought I'd be married again, and I certainly never imagined my life could be the wonder that it is right now.  And even though I get to see him every single day, photos of him make me smile.
So yes, his photo is on my desk. 🙂
We were at a party this past Saturday night.  Our hosts had a sign like the one shown below.  I nudged Bones and pointed at it.
We smiled at each other.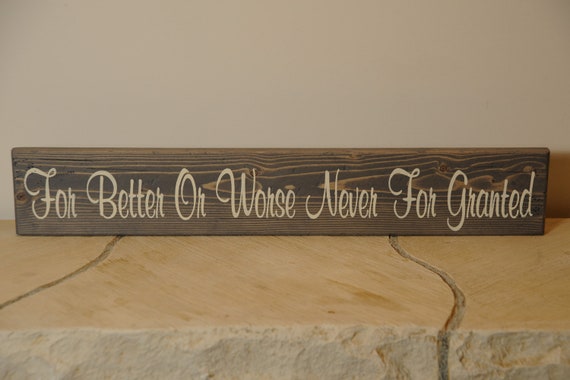 …Yeah, that pretty much says it all.