So this post is wicked late.  I usually do this for Cyber Monday sale pushing.  Alas!  However, if you've ever had reason to buy shinies for a loved one, you should know about the following folk, because every single one of them is awesome and creates lovely items.
* Natural Charm – jewelry
Julie takes things like flowers, clay, maps, candy, herbs, and such, and creates beautiful wearable bits of art with them.  Her first few creations were inspired by a desire to preserve flowers by turning them into handmade beads, and (because I am wicked hard on my jewelry) I can tell you that her work holds up superbly to daily wear.  Peruse her Etsy store, or ping her about doing custom work…you will LOVE her work.  (She also has a discount code on her Etsy store RIGHT NOW, so you should go take advantage of that.)

* Capsulariums by Laurel
Should your taste run to the more elegantly macabre, allow me to direct you to peruse through Laurel's "capsulariums."  She uses the bones of mice and other small critters to create truly unique, one-of-a-kind pieces of art.  The detail is stunning.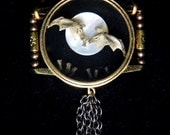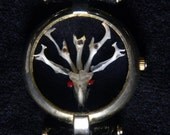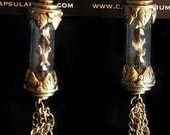 * Belethil  
Alanya is one of those artists that's been truly amazing to watch over the past few years.  Her Etsy store is currently filled with higher-end items; you'll see that she has a custom option, but that may need to wait until after the holidays.  Waiting is, however, very very worth it.  And if you're looking for elf ears, you truly can't do any better than to buy a set from Alanya.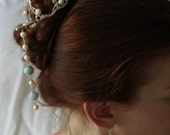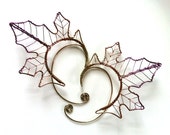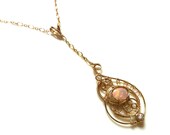 * Elemental Sage
If your taste runs more to crystals, beads, stretch bracelets, and earrings, allow me to direct you towards Lori's shop.  I've the good luck to own several of Lori's pieces, and she will absolutely spoil you as far as the quality of her creations.  One purchase from her and you'll be back.  Because you can't do any better.  🙂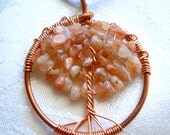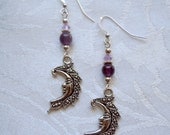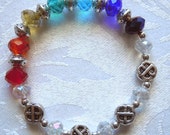 * AF Metalsmith
...Last jewelry link, I promise!  But!  If you have a love of Celtic knotwork, you don't want to miss Amanda's work.  (Yes, she does other things, but I've always been pretty fixated on the knotwork critters!)  She also has a lovely selection of rings, bracelets, and 'wingnut' jewelry that makes her work both beautiful and memorable.  You'll find that several of her pieces may be purchased in varied metals, and some of the pendants can be customized so that your favourite critter is at the top of the circle.  🙂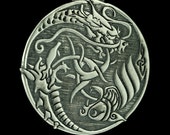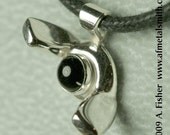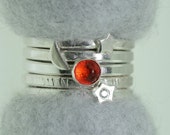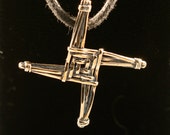 * Shadow Elements
Mary's creations run from buckwheat pet beds (which I highly recommend) to gorgeous stained glass stars and lamps to tote bags.  I love her work, and I think you will, too.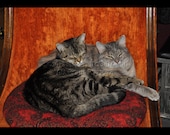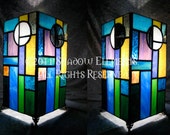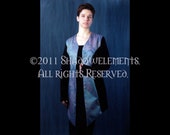 * Sidhefire Arts
Should your shopping tastes run to the clay side of the force, you would do well to peruse Sherry's virtual store.  Her work incorporates classic historical shapes as well as modern themes popular amongst geeks and pirates…and I would be very happy indeed to someday have a kitchen filled with her plates, bowls, and mugs. 🙂

* That Harp Guy
Sometimes you meet someone that completely, utterly blows you away with the gorgeousness of her or his talent.  Gaffer is one of those people.  He touches his harp strings, opens his mouth, and he takes your breath away.  I cannot recommend highly enough his music as a gift for yourself, your loved ones, your friends…he's just amazing.


* SJ Tucker
You might say I've saved the best for last.  Feel free..I won't stop you. 🙂
SJ Tucker, 's00j' to many, pirate captain to many more, is a vocal treasure.  Her music ranges from book soundtrack to pagan to folksy to laughter, and I'm truly not sure where to best direct you to shop first.  So go visit her music page here – http://music.sjtucker.com/indexpage – and take some time to get acquainted.  Fans of Cat Valente's books may recognize a title here or there.  Bandcamp is awesome in that you can buy just a few tracks at a time, so go ye and create a mixtape of your very own, filled with s00jy goodness..or go back to the main page and buy a real-world CD.